On Wednesday, November 18, 2020, the Gainesville Opportunity Center (GOC) celebrated the opening of its permanent home with a gathering of community leaders for a ribbon-cutting ceremony. Their new building, located near Northwest 13th Street and Northwest 16th Avenue in Gainesville, is a place for GOC members to learn valuable hands-on vocational and social skills.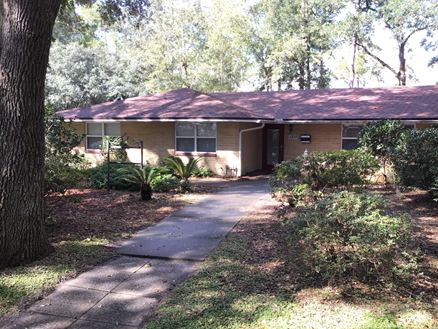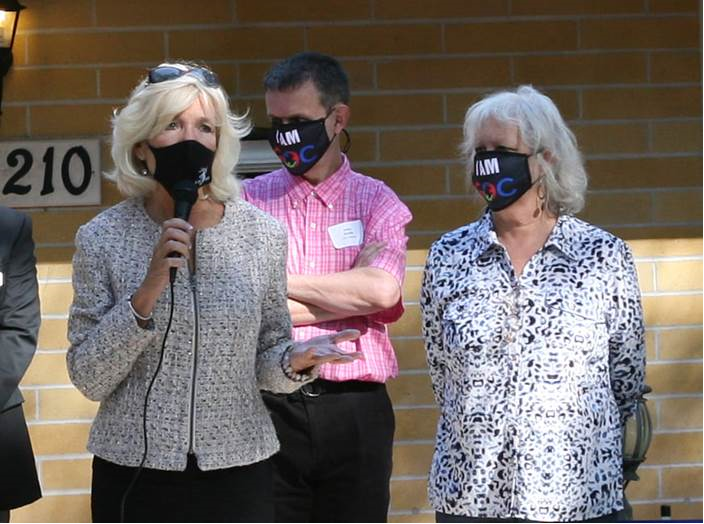 GOC Director Brett Buell says the main focus of the members, 75 of them currently, is job training. Daily tasks are performed at the property to help individuals prepare for future jobs in the community. They range from preparing lunch in an expanded kitchen to practicing digital computer skills to gardening. "They work side by side with our staff, participating in meaningful work. They are making a difference and they go home at the end of the day feeling like they accomplished something. That's what's missing in their lives," Mr. Buell said in an interview with Gainesville TV station WCJB-TV.
LSF Health Systems helps provide state funding for the Center. LSF Health Systems' CEO Dr. Christine Cauffield says the work that the GOC does to assist those living with mental health challenges is vital, especially during the pandemic. "Unfortunately, the stats are not good. We have had a 30% increase in suicides, 62% increase in overdose deaths; that's the importance of the GOC – to be there for individuals, to lend that hand up, to give them skills and the reason to live and thrive in the community," said Dr. Cauffield.
The Gainesville Opportunity Center was created in 2007. GOC's work is based on an innovative program called the "International Clubhouse Model" where members work side-by-side in an office environment that increases meaningful activity. Much more than simply a program or a social service, the Clubhouse is a community of individuals working together to achieve a common goal: the opportunity to connect with a life of friendships, family, employment, and education. One of the members helped by GOC is Joevan, who at age 27 landed his first job as a dining room attendant at a local restaurant. "For the first time in my life I feel like everybody else." Click below to read the original GOC ribbon cutting story by local Gainesville TV station WCJB-TV: https://www.wcjb.com/2020/11/18/gainesville-opportunity-center-introduces-new-building-to-serve-those-suffering-with-mental-illness/.